«Chocolate production for Ukraine and Europe
Get high on chocolate! Eeetme®! – Eat me!
!! NEW PRODUCT !!
Ready for a new pleasure? Then greet… You'll be able to enjoy Eeetme® chocolate dessert soon, very soon!
The new product comes in three tastes to enjoy: chocolate with natural nut, milk chocolate and dark chocolate.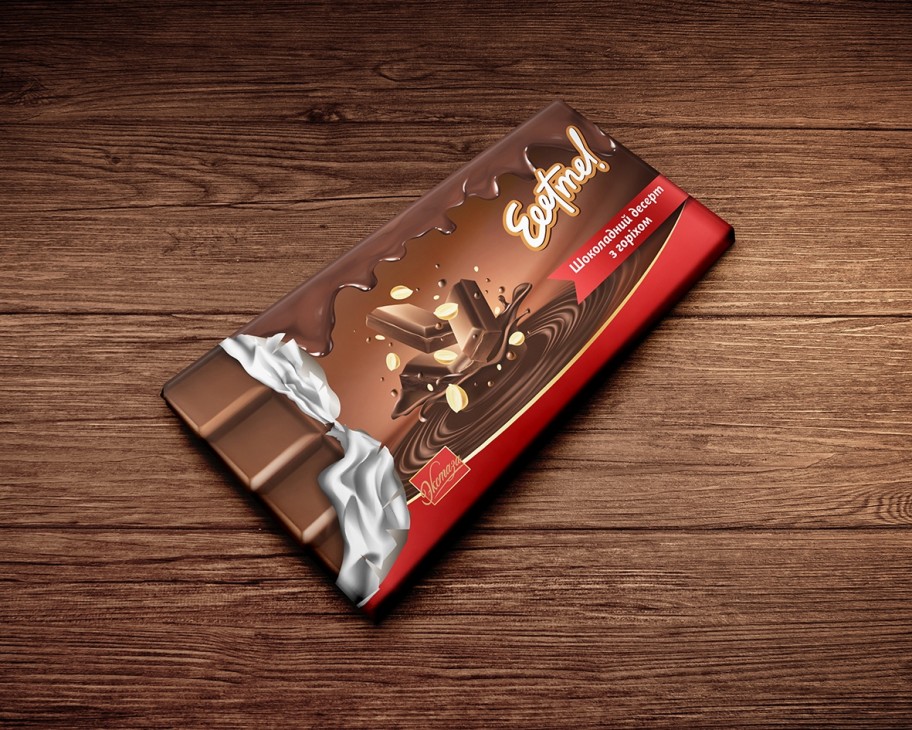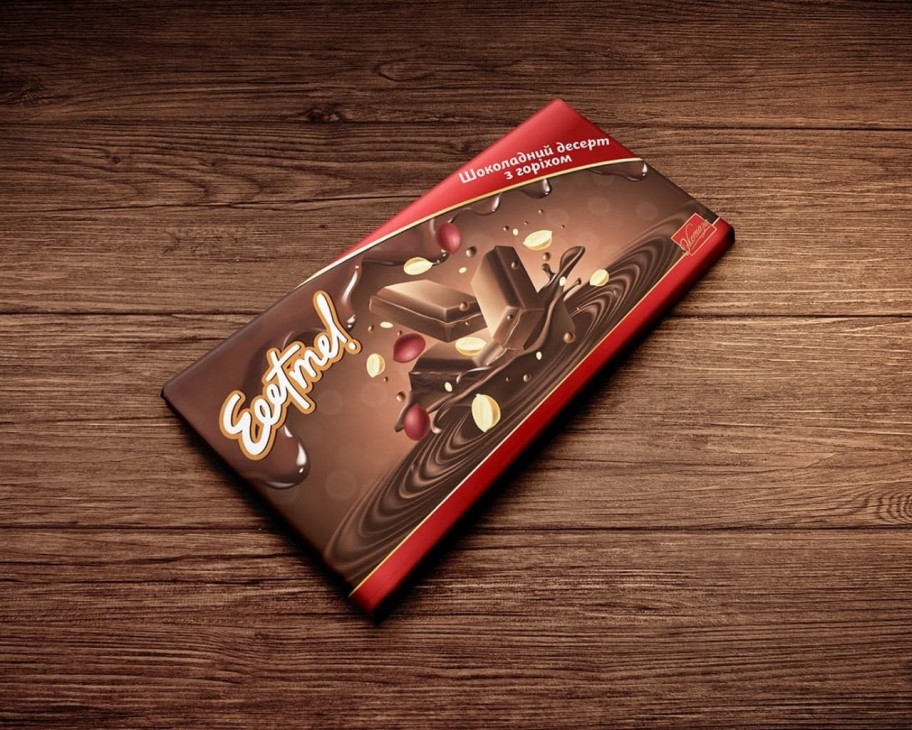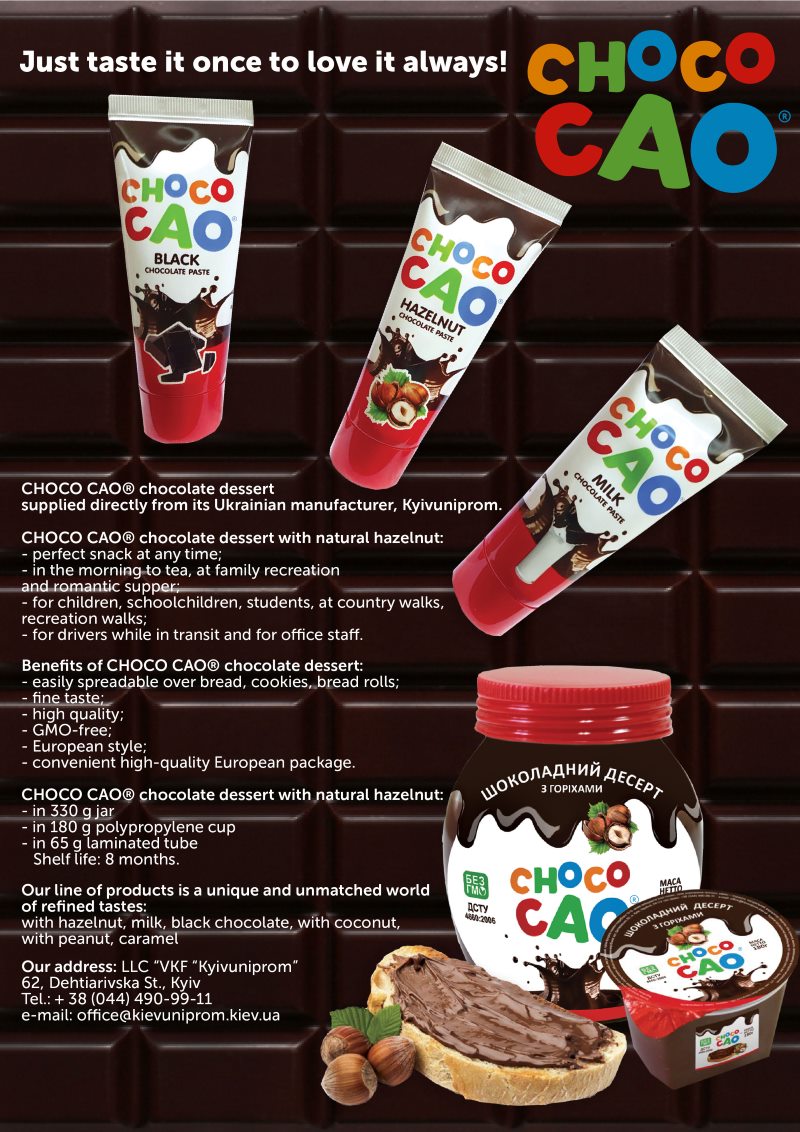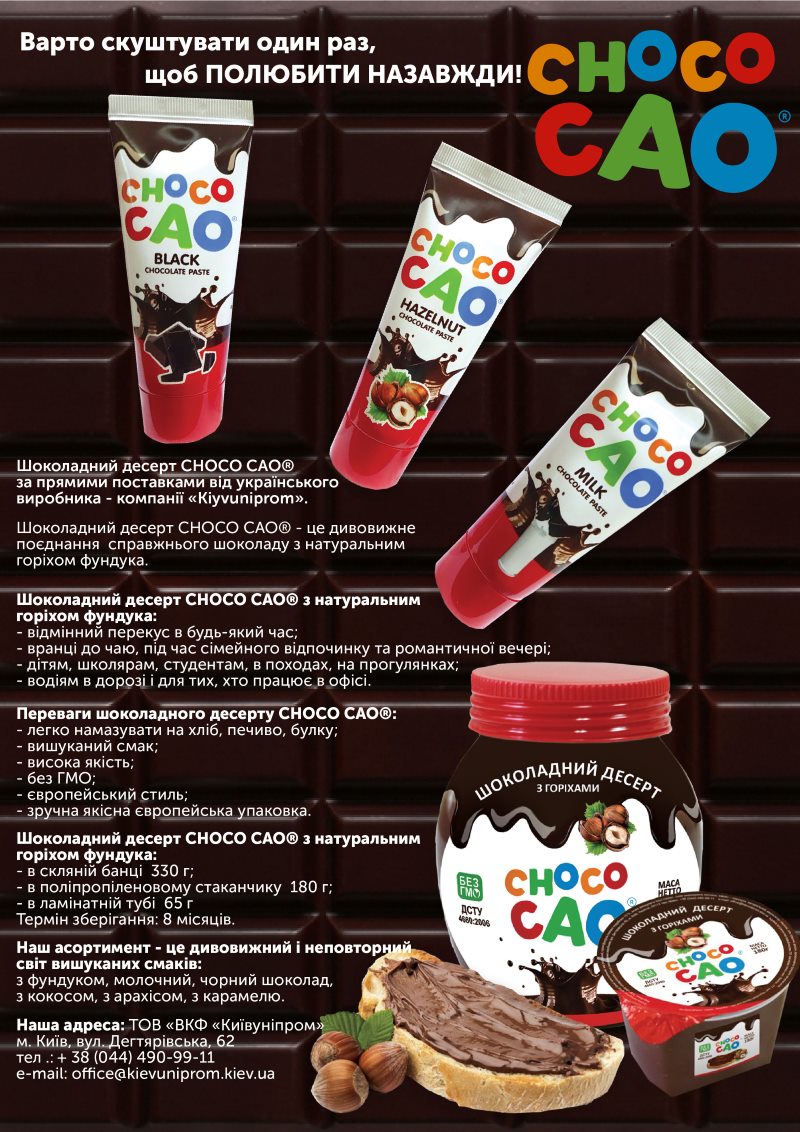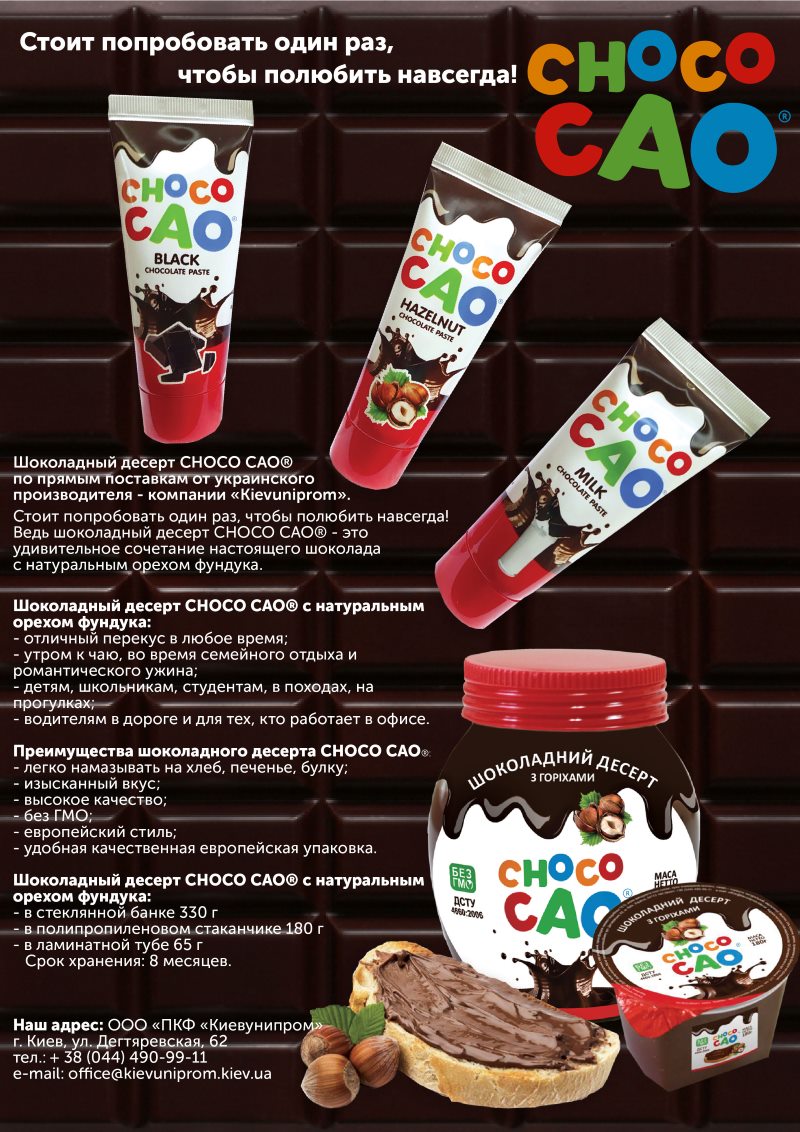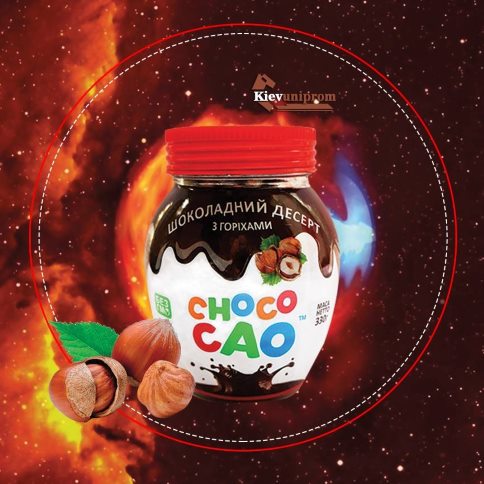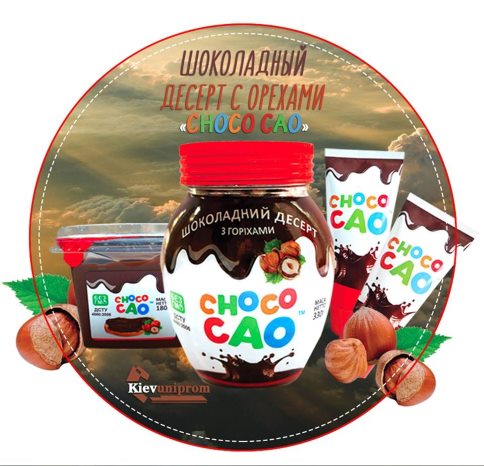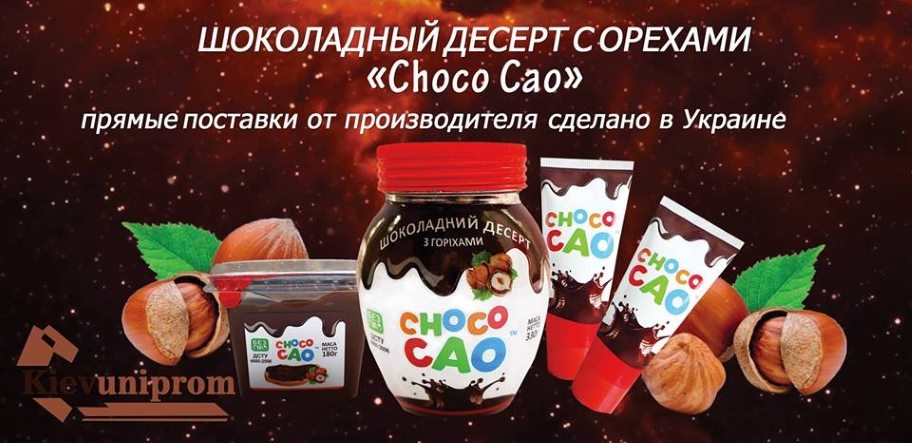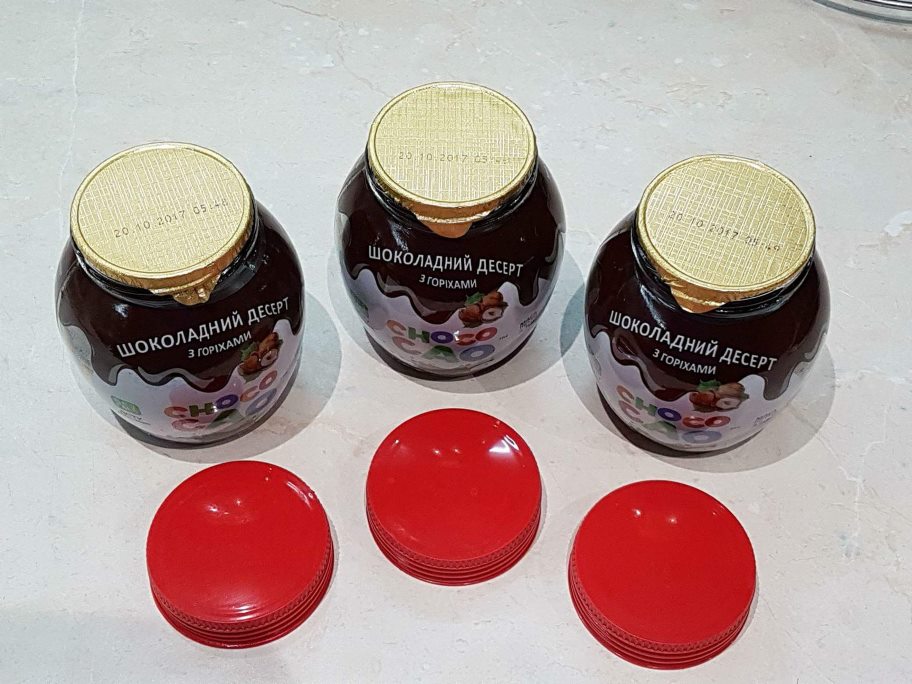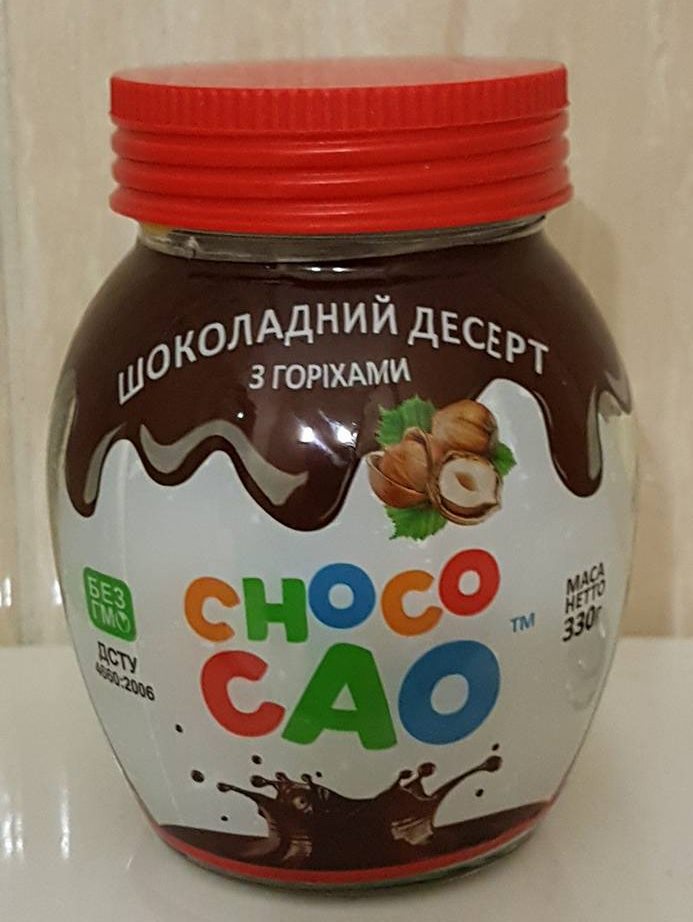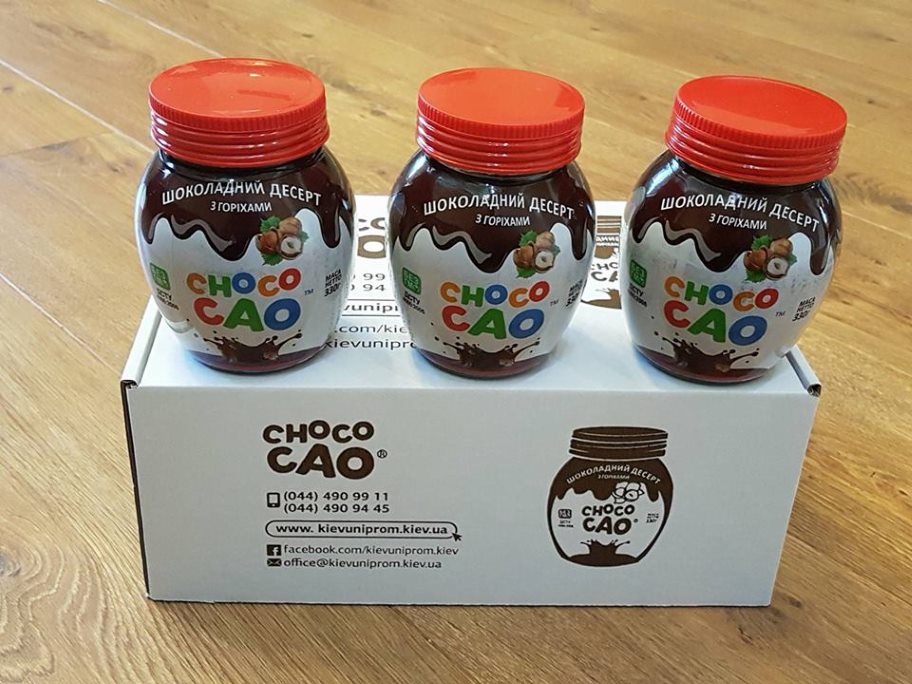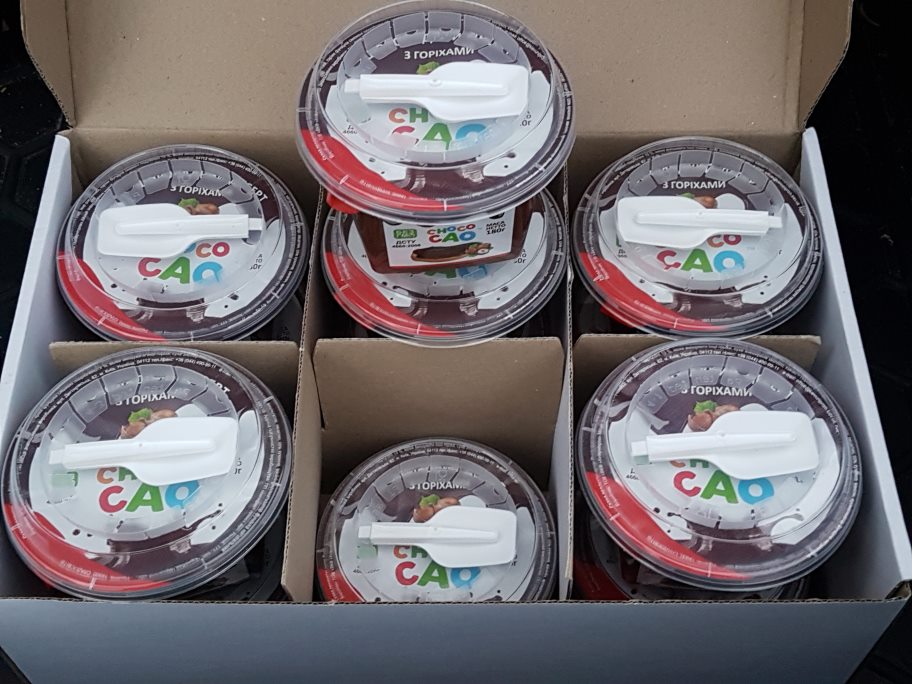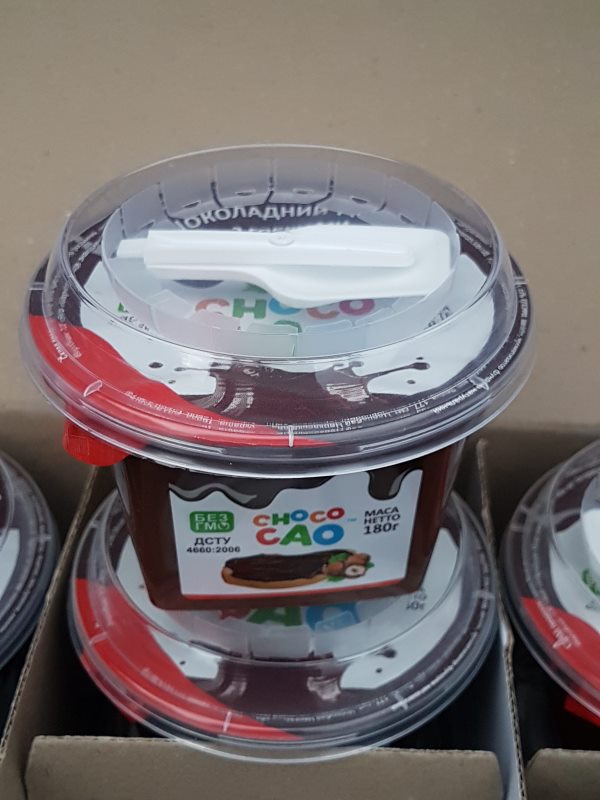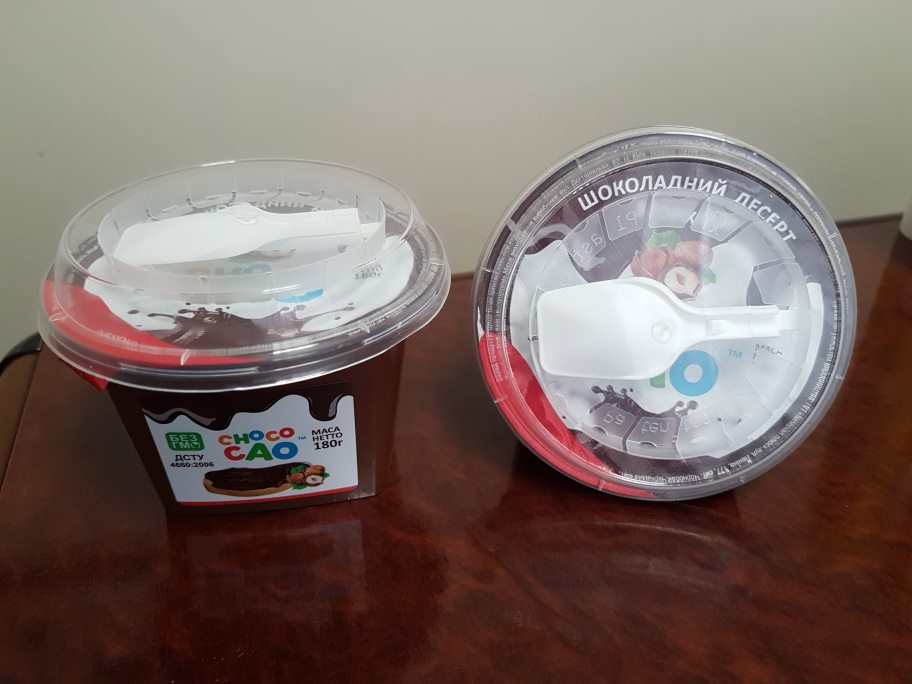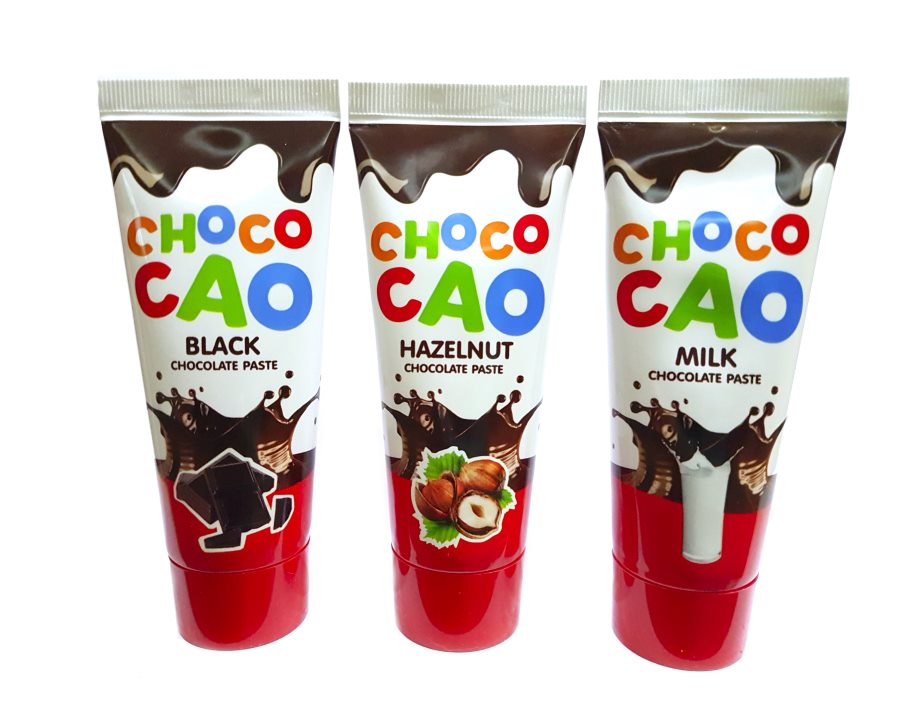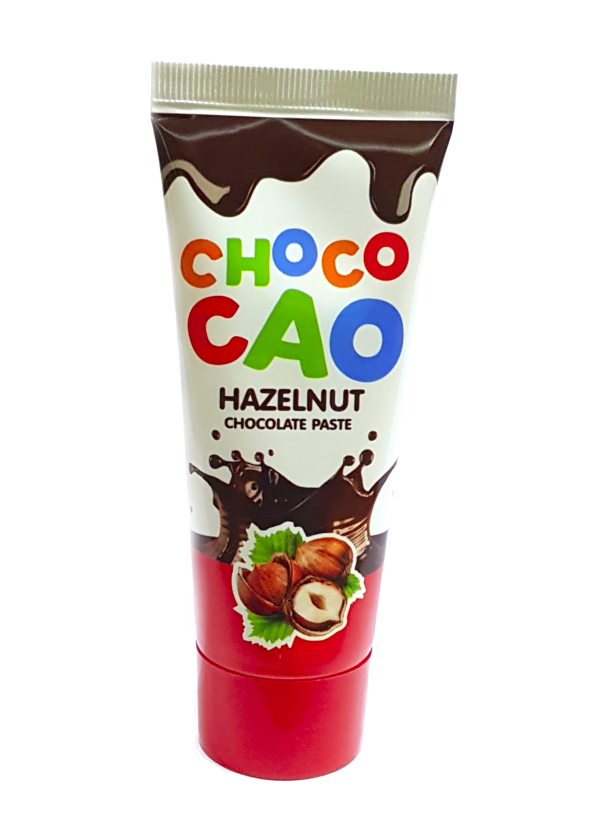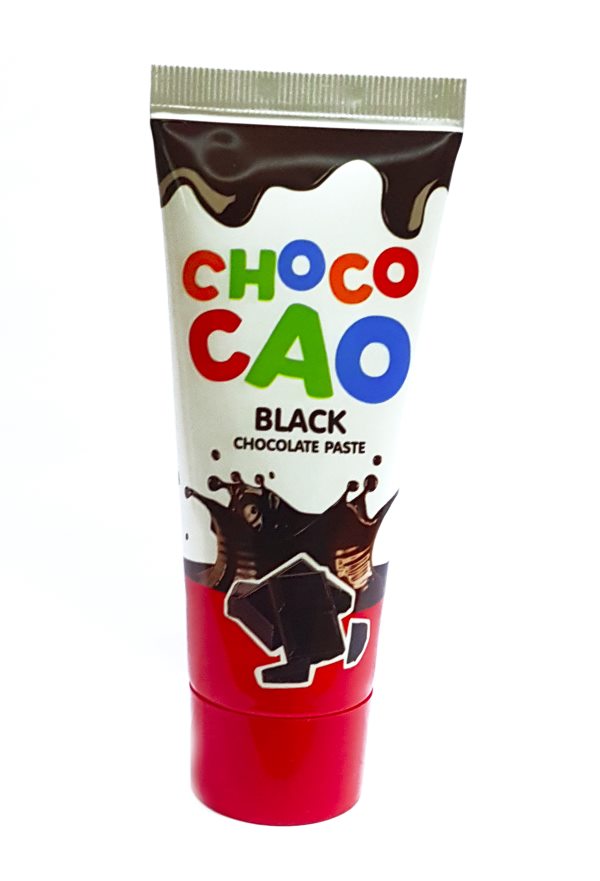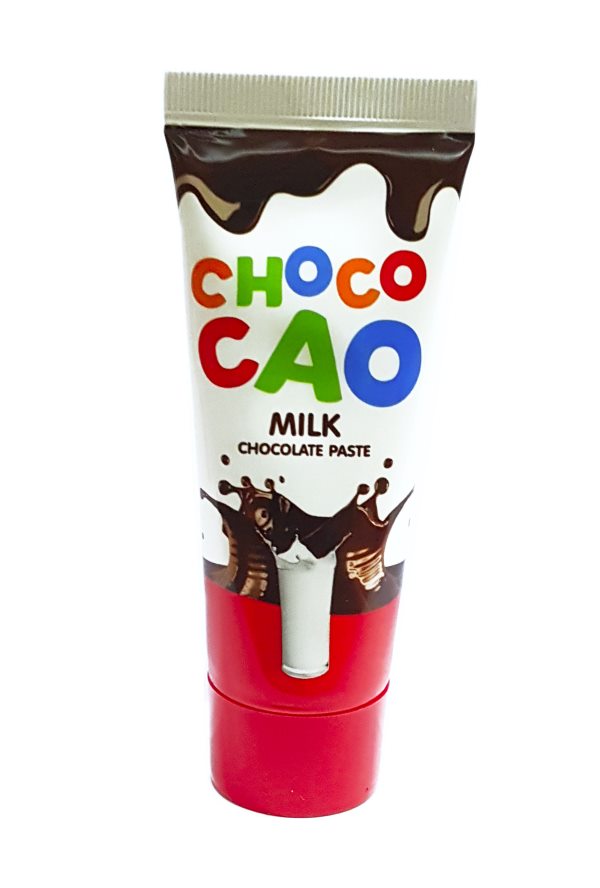 CHOCO CÀή chocolate dessert supplied directly from its Ukrainian manufacturer, Kyivuniprom
Just taste it once to love it always! CHOCO CÀή chocolate dessert is a marvelous combination of real chocolate and natural hazelnut.
Our line of products is a unique and unmatched world of refined tastes: Milk chocolate dessert; Chocolate dessert with coconut; Chocolate dessert with peanut; Chocolate dessert with hazelnut; Caramel chocolate dessert; Black chocolate dessert.
CHOCO CÀή chocolate dessert with natural hazelnut: - perfect snack at any time; - in the morning to tea, at family recreation and romantic supper; - for children, schoolchildren, students, at country walks, recreation walks; - for drivers while in transit and for office staff.
Benefits of CHOCO CÀή: - easily spreadable over bread, cookies, bread rolls; - fine taste; - high quality; - GMO-free; - European style; - convenient high-quality European package.
CHOCO CÀή chocolate dessert with natural hazelnut: - in 330 g jar - in 180 g polypropylene cup - in 65 g laminated tube Shelf life: 8 months
Our address: LLC "VKF "Kyivuniprom" 62, Dehtiarivska St., Kyiv Tel.: + 38 (044) 490-99-11 e-mail: office@kievuniprom.kiev.ua